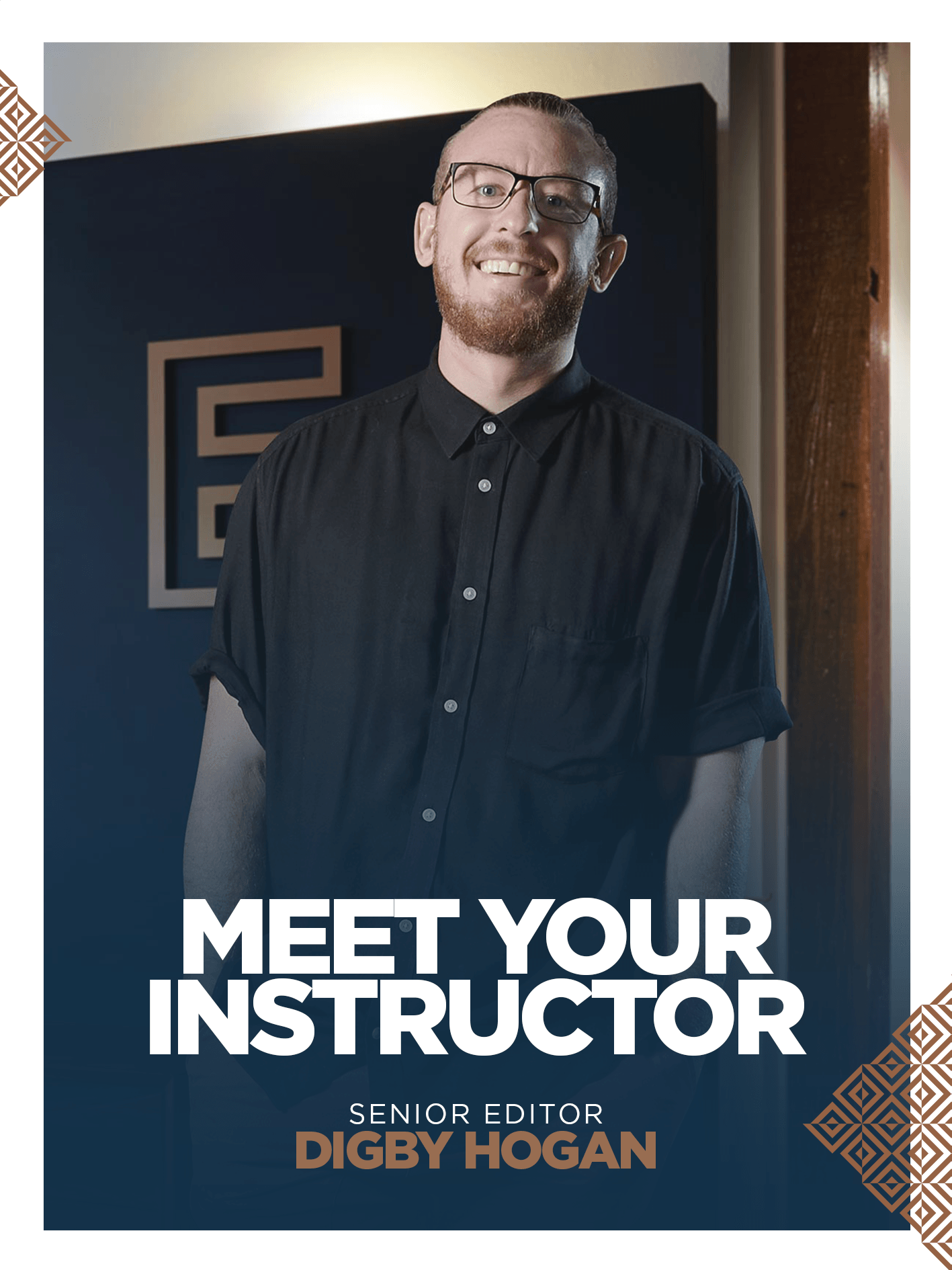 Learn "Everything" in
Premiere Pro with Digby.
Meet your instructor Digby Hogan, Co-Founder and Senior Editor of The Empire Post. With an incredibly strong work ethic and a love for all things film making, Digby has been working in Film & TV since his late teens.
At 21 years of age he started his first full time position as an Offline Editor at Cutting Edge Brisbane and since then has developed his skills as a Senior Editor and Motion Graphics Artist. In 2013 Digby established himself as a highly regarded freelance editor, traveling across Australia and internationally editing all type of projects. From TVCs, to Feature Films and documentaries, Digby has experience across multiple platforms and multiple softwares.
In 2014 Digby and Co-Founder Nicole Manns created The Empire Post, a boutique post facility based around a collective of young creatives. Growing from strength to strength, the natural progression was to add an online learning platform to their offering. Built to empower and upskill other creatives and businesses alike to tell their story! Cue Empire Online.
Click below to Digby's personal website where you can see more of his content, editing & directing reels plus what he gets up to day to day!
Check out the lessons included with "Everything".
But when you say "Everything"
in Premiere Pro what do you mean?
"Everything" includes all 13 of the below, bespoke topics. From organising your footage though to editing, colour correction, audio mixing, exporting and more. With over 100+ lessons, if you are just starting out or looking to tune up your existing skills, then this is the course for you! Choose between the bundle pack or select individual sections below!
Learn Premiere Pro with Digby.
Be guided through each section of Premiere Pro as we make sure you understand the in's and out's of everything you need to know. You're in the safest of hands with Digby, as a Senior Editor he has worked with some of the biggest brands and clients from around the globe and now you get to see first hand everything he has learned.
Check your inbox to confirm your subscription